Call ChildLine free if you need someone to talk to, or chat to a Childline counsellor by clicking here.
Safer Internet Day 2018 #SID2018 @UK_SIC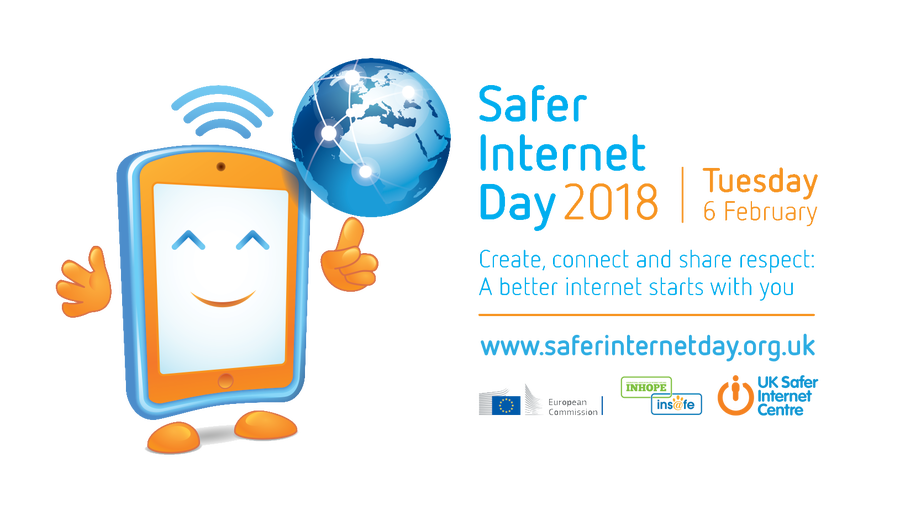 Safer Internet Day
Safer Internet Day 2018 will be celebrated globally on Tuesday 6th February with the slogan 'Create, Connect and Share Respect: a better internet starts with you.'
Coordinated in the UK by the UK Safer Internet Centre the celebration sees hundreds of organisations get involved to help promote the safe, responsible and positive use of digital technology for children and young people.
The UK Safer Internet Centre – a partnership of three leading charities; Childnet, the South West Grid for Learning and the Internet Watch Foundation – provide resources for children, schools and families, and tools for getting involved at www.saferinternet.org.uk.
Globally, Safer Internet Day is celebrated in over a hundred countries, coordinated by the joint Insafe/INHOPE network, with the support of the European Commission, and national Safer Internet Centres across Europe.
The day offers the opportunity to highlight positive uses of technology and to explore the role we all play in helping to create a better and safer online community. It calls upon young people, parents, carers, teachers, social workers, law enforcement, companies, policymakers, and wider, to join together in helping to create a better internet. Get involved to play your part!
________________________________________________________________________________________________
Online safety forms a large part of our safeguarding responsibility, ensuring our children can use the internet and technology in a safe, respectful and responsible manner. As children of the 21st century, computing and ICT (information and communication technology) is an everyday part of their lives, and so it is essential that children can access the online world and use it as the amazing tool it can be.
At Hollingwood Primary School, we aim to teach children:
about the risks they might encounter online
how to identify those risks by being 'critical thinkers' (Who is this? Why are they talking to me?)
how to be resilient online and offline
how to protect themselves and their personal information
how to ask for help and from whom
where to access credible, legitimate information
how and to whom to report concerns
Please use the links below to find useful information on suitable apps, websites and other useful sources of information about online safety.
Online safety at home
It can be tricky to talk about online safety with your children, so why not use these useful websites to find videos, games and puzzles to help educate your children at home? Just press the blue words!
For ages 5 to 7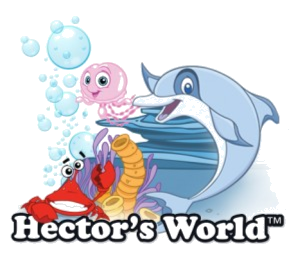 For ages 8 to 11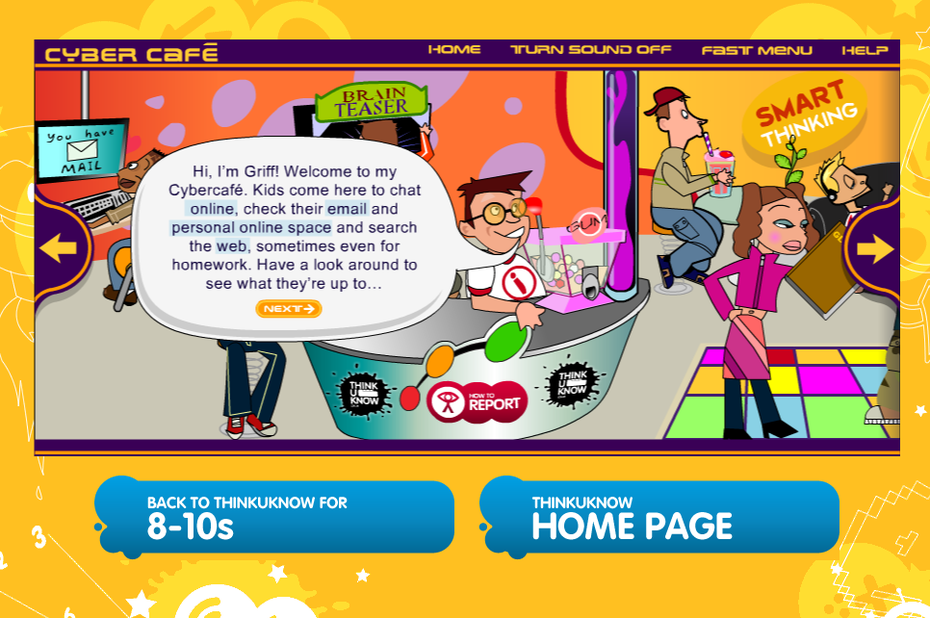 Information just for parents & carers, click here.
Other useful websites
These websites provide a wealth of information for parents and carers about keeping their children safe online, as well as reporting about children who you feel are being exploited. Please link the blue links to be taken directly to the websites.
Click this CEOP report button to link to the Child Exploitation and Online Protection Command to report concerns about a child's welfare.