Elklan
In order to support the children in year six to become confident language users and to assist with their organisation in school, we have introduced some simple but effective strategies in the classroom.
VISUAL TIMETABLE
In year six, we have introduced a visual timetable to help organise our week. We have set it up as a weekly timetable to prepare us for secondary school. The children love checking the timetable so that they are ready each day for the lessons that await them.
Here is the timetable: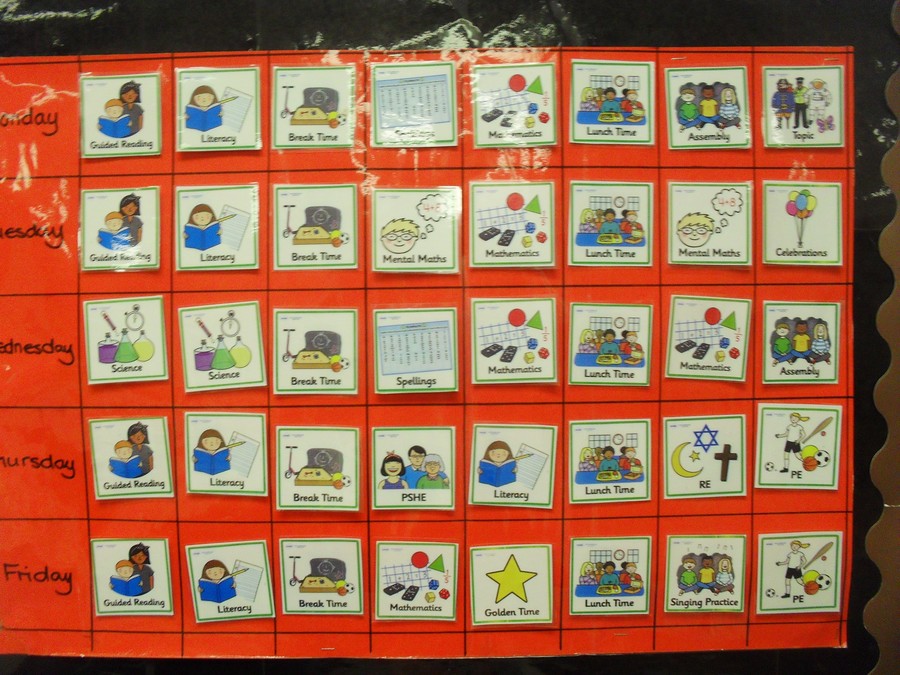 WORD WISE WHIZZ
To support our spelling work, we have a Word Wise Whizz board. This has our weekly spellings and sentences (that include words from our weekly spellings) on it.
We have a weekly test on our spellings before adding our new focus words to the board.
Here is our Word Wise Whizz board: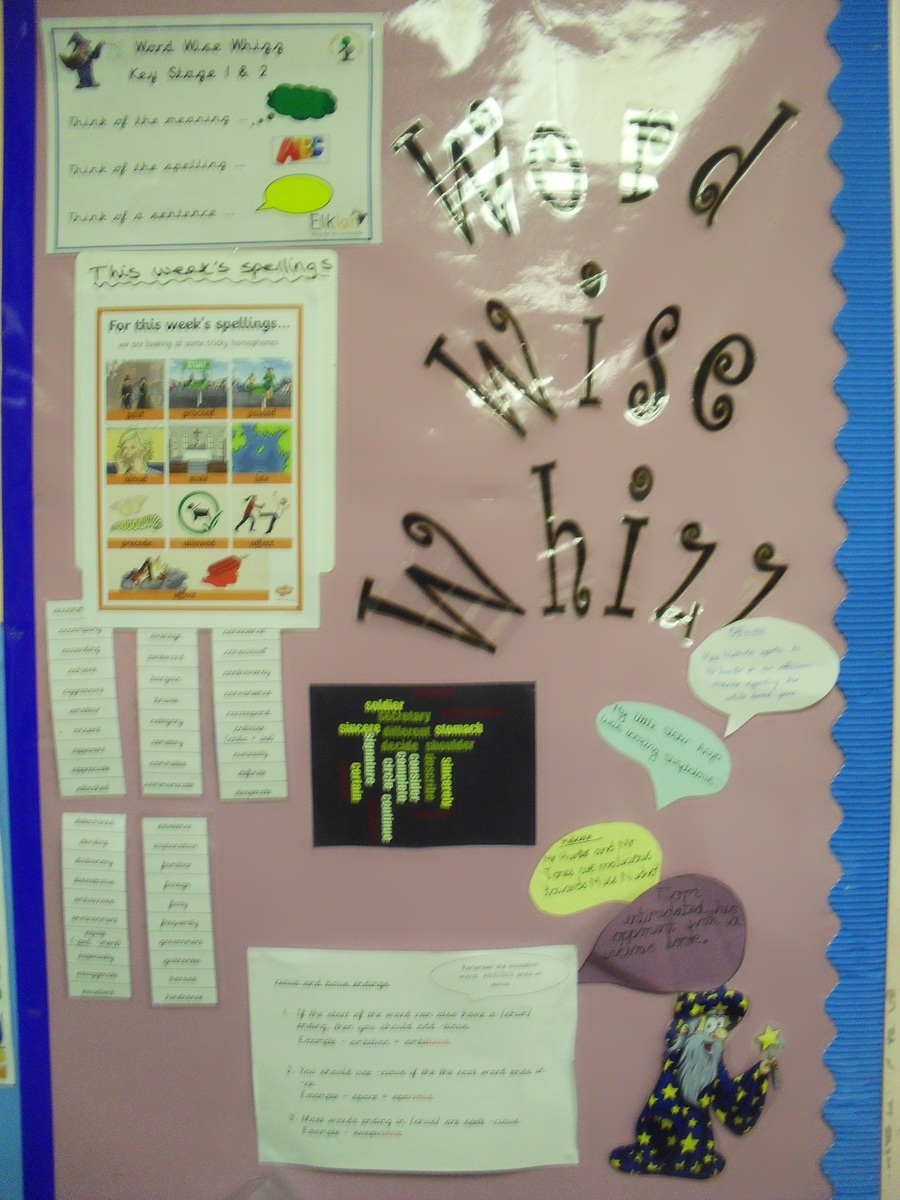 C A S E
In year six, we have started to use something that the children can use in order to give them a good starting point when greeted with unknown vocabulary (CASE). Read the document below to help you understand the techniques that your child is using to try and help them understand unknown vocabulary.